The hundreds of thousands of Muslims who arrived in America in bondage were not able to establish formal communities with congregations, mosques, cemeteries, and civic organizations. In the early 20th Century, African-Americans as well as immigrants from Europe and the Middle East founded some of the earliest official Muslim communities in the United States.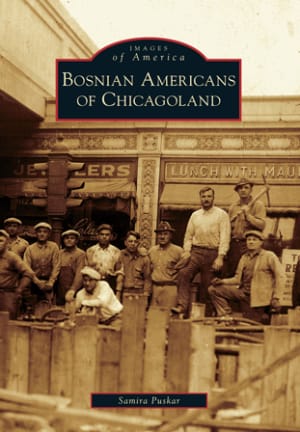 Bosnians in Chicago Establish Community Organization
In 1906, Bosnians immigrants in Chicago established the Dzemijetul Hajrije (The Benevolent Society) of Illinois as a community institution providing social services and preserving cultural and religious traditions, including hosting Bayram (Eid) holiday celebrations. Considered by some historians to be the oldest existing Muslim organization in the U.S., the Benevolent Society subsequently saw local chapters form in Gary, Indiana (1913); Wilpen, Pennsylvania (1915); and Butte, Montana (1916).
Ottoman Consulate in New York City Opens a Mosque
In 1910, the Consulate of the Ottoman empire opened a mosque at 17 Rector Street in Manhattan, New York, led by a Russian imam named Mehmed Ali Effendi. In 1912, The New York Sun published an article entitled "Muhammedans now have a place of worship here."
Albanian Immigrants in Maine Establish Early Mosque
Starting in the late 19th Century, Albanian immigrants were recruited by the Pepperell Mills Company in Biddeford, Maine, as textile designers and dyers. By 1915, the Muslims members of the community established in 1915 what some historians consider the first formal mosque organized by Americans in the Pepperell Mills Counting House. The building no longer exists, but several of the founders are buried in a section of Biddeford's Woodlawn cemetery.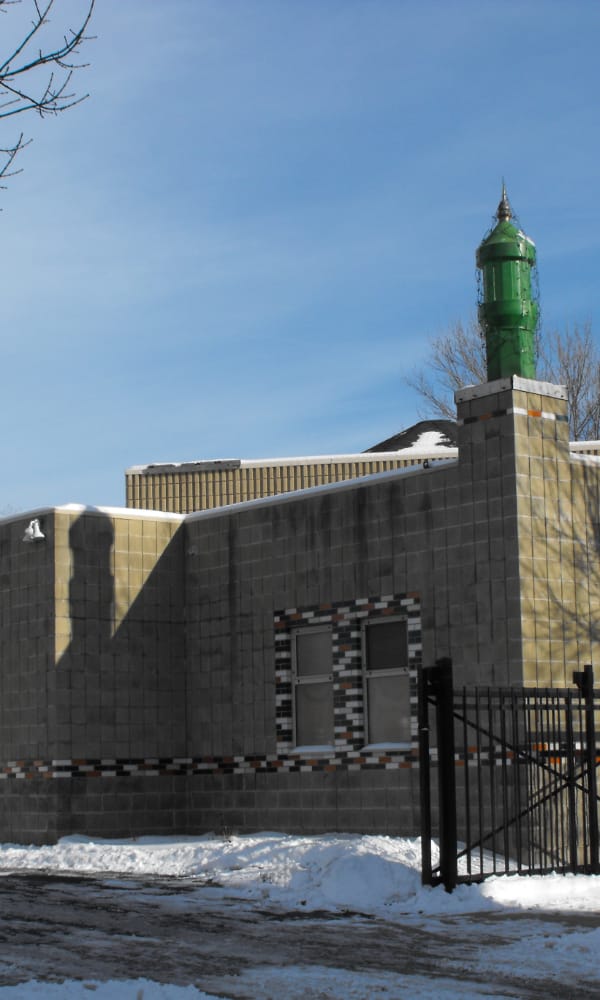 African-American Communities Form in Chicago
In 1921, the Al-Sadiq Mosque opened on South Wabash Avenue in Chicago serving African-American converts to Shaykh Daoud Faisal's Islamic Mission of America. The original building has been torn down and a modern Ahmadiyya mosque stands in its place. In 1925, Noble Drew Ali moved his Moorish Science Temple of America to Chicago and established Temple No. 9.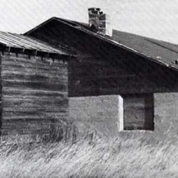 A Little Mosque on the Prairie in North Dakota
In 1929, Lebanese immigrant farmers built a community mosque in Ross, North Dakota. The building was mostly a basement, to help shelter congregants from the intense winds across the Dakota plains. While members of the local Muslim community remained for decades, in the 1970s the original building was torn down. Several of the mosque's founders are buried in the adjoining Assyrian Muslim Cemetery, which was added to the National Register in 2018. A new mosque building has been constructed on the site.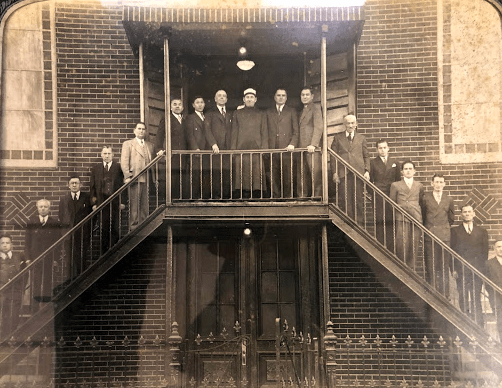 Lithuanian Tatars Forge a Community in Brooklyn
The American Mohammedan Society of Lithuanian Tatars was first established in 1907 in New York City. In 1931, the group purchased a former Protestant Church turned Democratic Club hall to serve as a community mosque at 106 Powers Street in Brooklyn. In 1934, Samuel A. Rafalowitz (a native of Iwje, near Vilna, Lithuania) became the congregation's imam. According to a 1937 article in The New York Herald Tribune, the mosque served a diverse community of Tartars, Syrians, Egyptians, Turks, Afghans, Indians, Albanians, and Malaysians, as well as several Christian converts. The mosque is still in operation.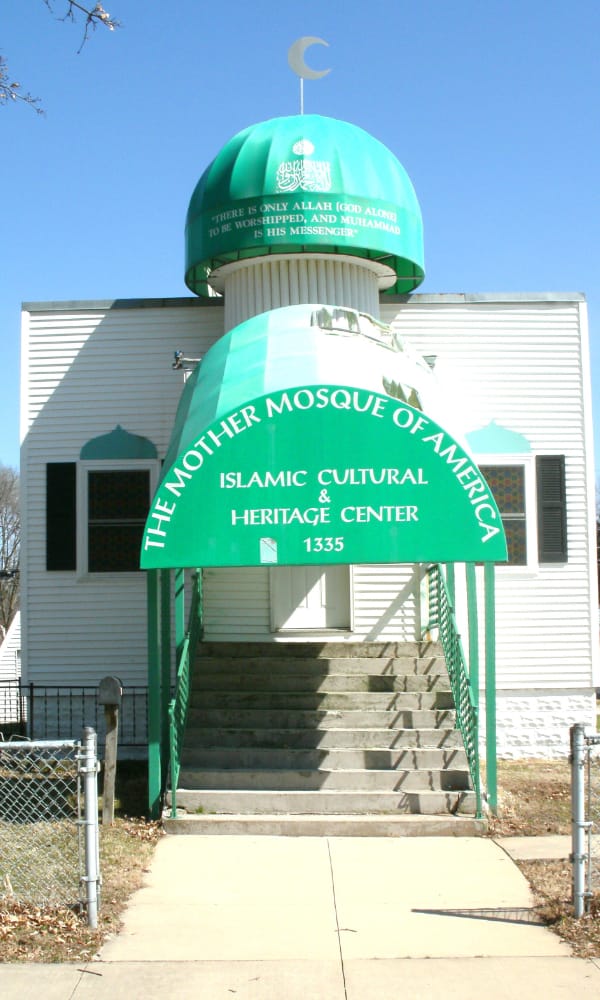 The "Mother Mosque" of Rapid City, Iowa
Syrian-Lebanese immigrants in Rapid City, Iowa, built a simple mosque in 1934. Formally named "Al-Nadi Al-Islami Moslem Temple," the building is now known as the "Mother Mosque of America" to reflect its distinction as the oldest existing purpose-built mosque in America. In 1996, the building was listed in the National Register of Historic Places. In 1948, a member of the community named William Yahya Aossey, Sr. donated over six acres of land on the outskirts of Cedar Rapids, Iowa, to establish the Muslim National Cemetery.
Early Shi'a Community in Michigan
In 1936, a cleric named Kalil Bazzy established the Progressive Arabian Hashemite Society on Dix Avenue in Dearborn, Michigan. This was perhaps the first formal Shi'a mosque in the United States.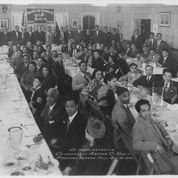 Bengali Immigrants Establish Civic Group
n the early 20th Century, men from India's Punjab province–about 10% of them Muslim–began migrating to the U.S. West Coast for work. On the East Coast, Bengali sailors on British vessels sometimes jumped ship while at port in America. Many of these men married African-American and Latina women. In California, no formal Muslim community formed, though restaurant's like Rasul's El Ranchero in Yuba City are a testament to the hybrid cultural scene that developed. In New York, Bengali former sailors established the Pakistan League of America, a club that held Eid celebrations and hosted civic leaders. Many Bengali men were joined at the organization's events by their wives and mixed-race children.